SVG Capital Group is pleased to announce the successful closing of the sale of Northern Lite Manufacturing to KV Private Equity of Edmonton, Alberta.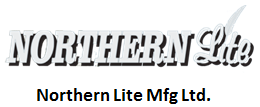 Since being founded by Mr. Mac Donkin and Mr. Lloyd Gartrell in 1989 Northern Lite has operated as a manufacturer and distributor of high end, recreational campers in Kelowna, BC. The company sells its product throughout North America and Australia through its large dealer network. Northern Lite has grown significantly in size over the past two years and KV Private Equity is poised to further expand this fantastic local employer. KV has retained Mr. Donkin's son Keith as the general manager of Northern Lite.
The shareholders of Northern Lite retained SVG Capital Group as its financial intermediary to market the business and manage the entire transaction process. According to Donald Spence, managing partner of SVG Capital, "the current demand in the marketplace for mid-size privately-held businesses, especially manufacturing businesses, is extremely high. The response to Northern Lite was very strong with many competitive bidders for the company." SVG Capital Group successfully managed this process and assisted with the closing of the transaction on April 27, 2017.